Awards
Enterprise Services Outlook Top 10 IT Infrastructure Services Companies – 2017

Press Release:
Enterprise Services Outlook Top 10 IT Infrastructure Services Companies – 2017
Enterprise Services Outlook Digital Magazine
---
2017 Smart Enterprise Suite Product of the Year Award for Internet Telephony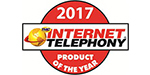 Press Release:
INTERNET TELEPHONY Announces TMC Product of the Year Award Winners

---
Frost & Sullivan 2016 Company of the Year Award – Best Practices for Enterprise Communications Transformation Strategies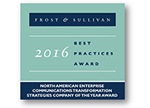 Press Release:
Frost & Sullivan Applauds NEC's Astute Strategies for the Migration of Enterprise Legacy Communications Systems to Modern Solutions

---
Frost & Sullivan 2016 NORTH AMERICA Company of the Year Award – Face Recognition Technology for Government and Public Sectors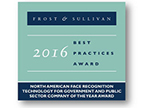 Press Release:
Frost & Sullivan Applauds NEC's Continued Commitment to Addressing Customer Needs with its Novel NeoFace® Facial Recognition Suite

---
2016 Contact Center Technology of the Year Award – Internet Telephony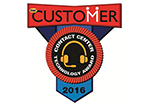 Press Release:
NEC Receives 2016 CUSTOMER Contact Center Technology Award

---
2016 Oracle Excellence Award – Database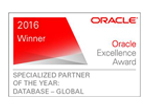 Press Release:
NEC Wins Prestigious Oracle Excellence Award for Specialized Partner of the Year - Global in Database

---
Hot Companies and Best Products Gold 2016 Award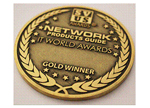 Press Release:
NEC HYDRAstor® HS Series Wins Top Gold 2016 Award at 11th Annual Hot Companies and Best Products Award in Storage Solutions Category

---
Mitel Wins Global Technology Innovator Award at VMware Partner Exchange 2010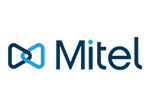 Press Release:
VMware's partners continue to be the bedrock of our business, and we are pleased to recognize the great work they have accomplished throughout the year," said Doug Smith, senior director, global partner sales, VMware.

---
Announcing: Mitel Customer Awards!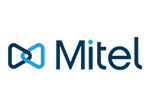 Press Release:
Mitel is pleased to announce the Mitel Customer Innovation Momentum Awards (CIMA). The CIMA Awards are a way to recognize customers for their innovative use of Mitel, Aastra or Oaisys solutions. There are five categories with two winners in each category (Cloud, Collaboration, Contact Center, Mobile and Voice).

---
Mitel Awarded 'Most Innovative Channel Product Award' With Virtualisation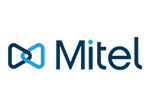 Press Release:
Mitel(R) (NASDAQ:MITL) today announced that it has been honoured with the 'Most Innovative Channel Product Award' at the Comms Business Awards ceremony on June 3, at the prestigious Lancaster London hotel. Mitel won the award for the introduction of Mitel Virtual Solutions software portfolio.

---
Mitel Announces Partner Awards for the Americas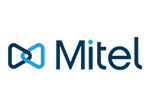 Press Release:
Mitel® (Nasdaq:MITL) (TSX:MNW) a global leader in business communications, has recognized the outstanding contributions of its channel and distribution partners in serving the needs of business customers across the Americas. Partners were recognized for achievements in a range of categories that focused on leadership in revenue growth and vertical specialization.

---
Mitel Awarded By Dubai Civil Aviation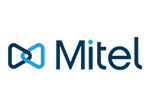 Press Release:
DCA manages the Dubai International Airport, the Middle East's fastest growing airport in terms of passenger throughput, which almost reached 29 million in 2006 – a growth of more than 16 per cent as compared to 2005 – with expected throughput to reach 33 million in 2007.

---
2015 Cloud Computing Product of the Year - VIPedge Application Service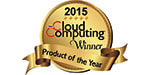 Press Release:
Coming Soon.
---
2015 Internet Telephony Excellence Award — Hybrid Cloud Networking with Dixie Lumber case study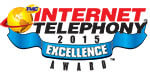 Press Release:
Toshiba's Hybrid Cloud and On-premise VoIP Networking Solution Wins 2015 Internet Telephony Excellence Award
---
2015 Communications Solutions Product of the Year Award - Hybrid Cloud Networking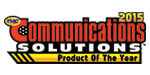 Press Release:
Toshiba's Hybrid Cloud and On-premise VoIP Networking Solution Wins 2015 Communications Solutions Product of the Year Award
---
2015 Cloud Computing Excellence Award —VIPedge with Fitzgerald Law case study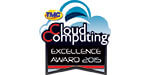 Press Release:
Toshiba's VIPedge Wins 2015 Cloud Computing Excellence Award
---
2015 UC Product of the Year Award - UCedge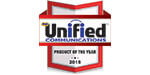 Press Release:
Toshiba's UCedge Unified Communications Solution Wins 2015 Unified Communications Product of the Year Award
---
2015 Internet Telephony Product of the Year Award - Hybrid Cloud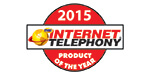 Press Release:
Toshiba's Hybrid Cloud Networking Solution Wins 2015 Internet Telephony Product of the Year Award
---
2014 Cloud Computing Product of the Year — Hybrid Cloud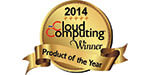 Press Release:
Toshiba Wins 2014 Cloud Computing Product of the Year Award for Hybrid Cloud Networking Business Telephone
---
2014 Internet Telephony Channel Program Excellence Award — Toshiba won "People's Choice" award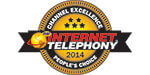 Press Release:
Toshiba Wins "People's Choice" 2014 INTERNET TELEPHONY Channel Program Excellence Award
---
IPedge Wins 2014 INTERNET TELEPHONY Excellence Award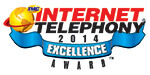 Press Release:
Toshiba Wins a 2014 INTERNET TELEPHONY Excellence Award for Its IPedge Business Telephone System
---
Toshiba's VIPedge Wins 2014 Cloud Computing Excellence Award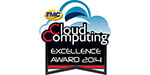 Press Release:
Toshiba's VIPedge Cloud-based Business Telephone Solution Wins 2014 Cloud Computing Excellence Award
---
Toshiba's IPedge App Server Wins 2014 Communications Solutions Product of the Year Award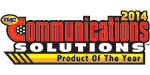 Press Release:
Toshiba's IPedge Application Server Wins 2014 Communications Solution Product of the Year Award
---
VIPedge Call Manager Mobile Wins 2014 CRM Excellence Award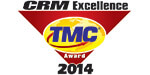 Press Release:
Toshiba's Call Manager Mobile Wins a 2014 CRM Excellence Award From CUSTOMER Magazine
---
VIPedge Call Manager Mobile Wins 2014 TMC Customer Product of the Year Award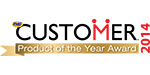 Press Release:
Toshiba Receives TMC's CUSTOMER Magazine's 2014 Product of the Year Award for Call Manager Mobile
---
IPedge App Server Wins 2014 INTERNET TELEPHONY Product of the Year Award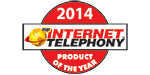 Press Release:
Toshiba Receives 2014 INTERNET TELEPHONY Product of the Year Award for IPedge Application Server
---
VIPedge® Wins 2013 Cloud Computing Excellence Award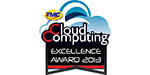 Press Release:
Toshiba's VIPedge Cloud-based Business Telephone Solution Wins 2013 Cloud Computing Excellence Award
---
Toshiba's IPMobility Wins 2013 Internet Telephony Excellence Award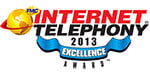 Press Release:
Toshiba's IPMobility Mobile App Wins 2013 INTERNET TELEPHONY Excellence Award
---
Toshiba's Call Manager Wins 2013 CRM Excellence Award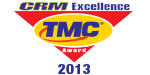 Press Release:
Toshiba's Call Manager Wins 2013 CRM Excellence Award From CUSTOMER Magazine
---
VIPedge® Wins 2012 Communications Solutions Product of the Year Award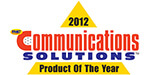 Press Release:
Toshiba's VIPedge Cloud-based Business Telephone Solution Wins Communications Solutions Product of the Year Award
---
Toshiba's VIPedge® Wins Internet Telephony's 2012 Product of the Year Award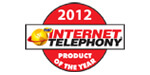 Press Release:
Toshiba's VIPedge Honored With a 2012 INTERNET TELEPHONY Product of the Year Award
---
Toshiba's IPedge EP Wins 2012 Internet Telephony Excellence Award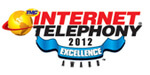 Press Release:
Toshiba's IPedge IP Business Telephone System Receives 2012 INTERNET TELEPHONY Excellence Award
---
Toshiba's IPedge Wins Communications Solutions 2011 Product of the Year Award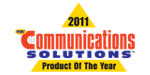 Press Release:
Toshiba's IPedge Wins Communications Solutions 2011 Product of the Year Award
---
Toshiba Call Manager for IPedge Wins 2012 TMC IP Contact Center Pioneer Award from Customer Interaction Solutions Magazine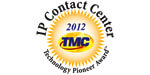 Press Release:
Toshiba Call Manager for IPedge Wins 2012 TMC IP Contact Center Pioneer Award from Customer Interaction Solutions Magazine
---
Call Manager for IPedge wins Customer Interaction Solutions Magazine 2012 CRM Excellence Award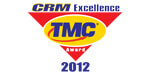 Press Release:
Call Manager for IPedge wins Customer Interaction Solutions Magazine 2012 CRM Excellence Award
---
Call Manager for IPedge wins Internet Telephony Magazine's Unified Communications 2011 Product of the Year Award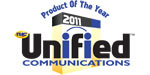 Press Release:
Call Manager for IPedge wins Internet Telephony Magazine's Unified Communications 2011 Product of the Year Award
---
Toshiba's IPedge Wins Internet Telephony Magazine 2011 Product of the Year Award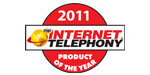 Press Release:
Toshiba's IPedge Wins Internet Telephony Magazine 2011 Product of the Year Award
---
IPedge Wins 2011 Internet Telephony Excellence Award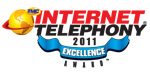 Press Release:
Toshiba's IPedge Receives a 2011 INTERNET TELEPHONY Excellence Award - Honored for Exceptional IP Communications Solutions
---
Call Manager for IPedge wins Customer Interaction Solutions Magazine 2011 TMC Labs Innovation Award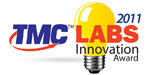 Press Release:
Toshiba's Call Manager for IPedge Receives 2011 TMC Labs Innovation Award From Customer Interaction Solutions Magazine
---
Toshiba's Call Manager Wins CRM Excellence Award from Customer Interaction Solutions Magazine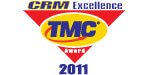 Press Release:
Toshiba's Call Manager Receives 2011 CRM Excellence Award from Customer Interaction Solutions Magazine
---
Toshiba's Strata Meeting Wins TMC Labs 2011 Innovation Award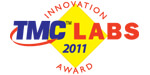 Press Release:
Toshiba's Strata Meeting Collaboration Tool Awarded 2011 Unified Communications TMC Labs Innovation Award
---
Toshiba's Call Manager Wins Internet Telephony Magazine's 2010 Product of the Year Award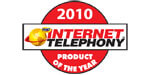 Press Release:
Toshiba's Call Manager Receives Internet Telephony® Magazine's 2010 Product of the Year Award
---
TMC's Customer Interaction Solutions Magazine - Call Manager 2010 Product of the Year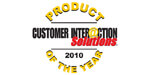 Press Release:
Toshiba Call Manager Receives Unified Communications Magazine's 2010 Product of the Year Award
---
Toshiba's Unified Communication Suite wins TMC Labs 2010 Innovation Award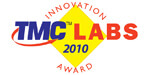 Press Release:
Toshiba UC Suite Receives 2010 Unified Communications TMC Labs Innovation Award