June 14th, 2021 by admin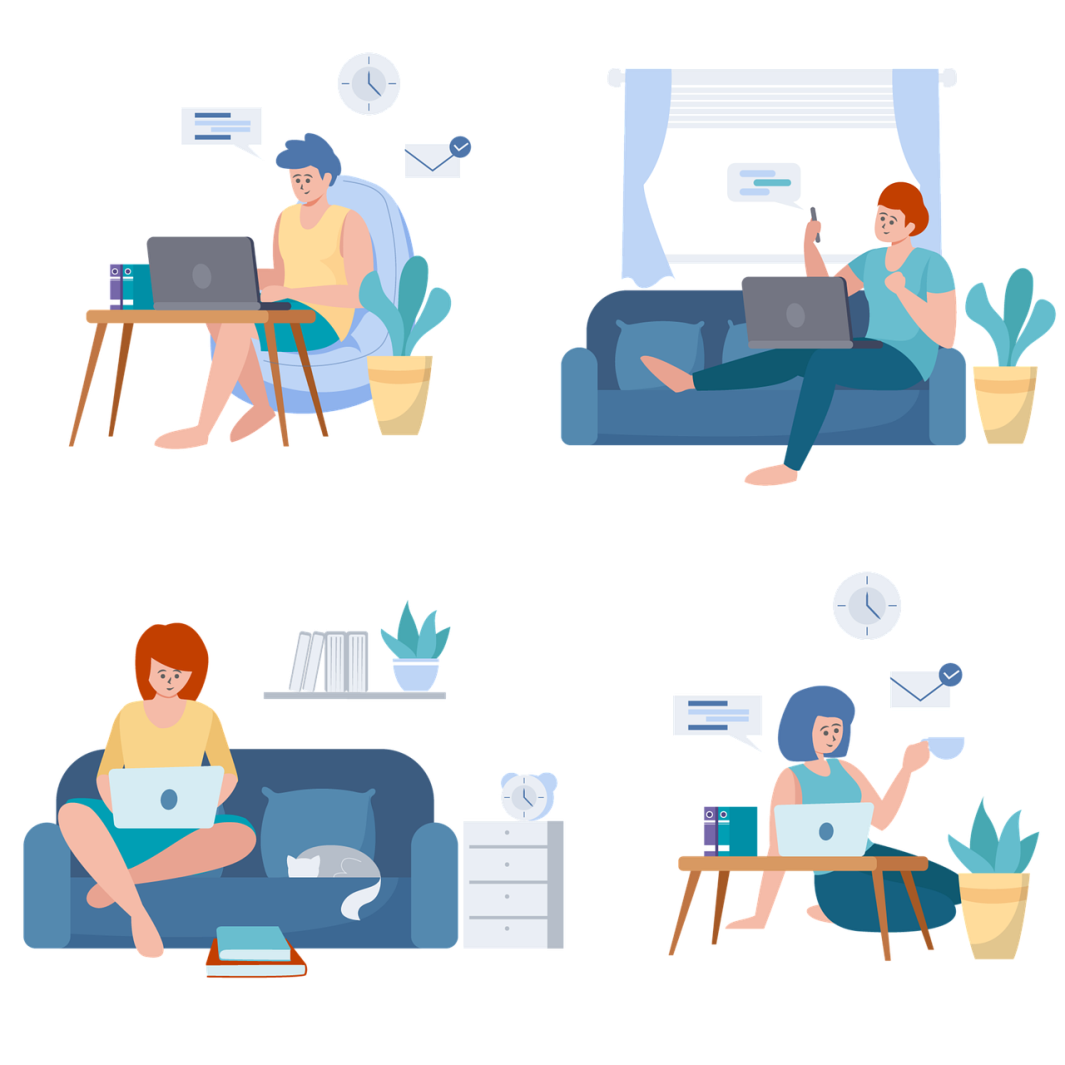 Even before the pandemic ravaged the business world, the concept of remote working was getting significant traction. However, the worldwide viral outbreak and the preventive measures that followed in its wake made remote working more of a necessity than a choice. Last year, almost the entire service industry around the world went to remote work mode for some time.
Today, remote working has been regularized within the corporate landscape to an extent. If your budding enterprise is just entering the remote domain, you need to factor in the following measures. They will help you create a thriving remote work environment that guarantees no productivity losses and assists in upholding the organizational culture.
1. Provide Flexibility with Working Hours
When staff is not working from their dedicated office spaces, they struggle to maintain a tight work schedule. In a fluid working environment with too many distractions, you can't expect employees to complete their tasks within the designated work hours. If you want your employees to work the same amount in remote work settings but without burning out, you need to provide them with flexible hours. The quality of work doesn't suffer either when employees are not hurried in completing their tasks before a certain time threshold.
2. Create a Multi-Channel Connectivity System
While flexible working hours are important, you also need to complement this schedule with extensive multi-channel connectivity. In the absence of in-person communication, it is those connectivity points that ensure proper communication between supervisors and workers and then among workers. Besides email and phone messaging, there are many other online software and applications that you can use to establish seamless connectivity in your remote work environment.
3. Use Virtual Activities for Team Building and for Strengthening Organizational Culture
Organizations fear that their culture will gradually erode while working in a remote environment for a long time. If you want to uphold your organizational culture in the remote work environment, you need to carry out virtual and online activities besides work. From quizzes to move nights and gaming to virtual dinners, a list of activities can be tried to ensure you don't "lose touch" with your remote working teams.
4. Leverage Cloud Business Solutions
If you want your remote staff to work as if they are working from the office space, you need to take advantage of cloud business solutions. For the core business operations, there must be customized cloud-based platforms where remote teams can collaborate and work without experiencing the constraint of being physically distant from each other.
State-of-the-art cloud business solutions provide a virtual working platform where a group of employees can collectively work on complex tasks and projects while operating from their remote locations. Moreover, those cloud-based business solutions provide a better view to line managers and supervisors to track and follow the progress of their respective teams.
If you are running a small or medium-scale enterprise in New York or New Jersey and transitioning to a remote work environment, contact Entel Systems, Inc. to help you with all the cloud business solutions your enterprise needs to conduct remote work like a well-oiled machine.
Posted in: Solutions