May 13th, 2021 by admin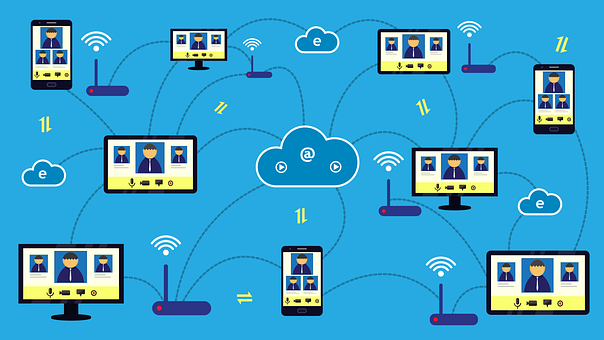 Software-Define Wide Area Network (SD-WAN) is a virtual architecture that separates the networking hardware from its control mechanism. This architecture is based on software and lets the organization control the connectivity, management of services between data centers, cloud networks, and its remote hardware setups.
If an enterprise identifies itself as a cloud-first entity, it must think about the SD-WAN deployment in its digital environment. Cloud-first enterprises are the ones that have moved most of their operations and infrastructure to cloud-computing platforms (Google Cloud, Amazon Web Service, Microsoft Azure, etc.).
Let's quickly scan through all the business benefits of SD-WAN deployment that a cloud-first enterprise can get.
Performance Optimization through Prioritizing Business-Critical Traffic
An enterprise has to deal with all sorts of network traffic that significantly varies in terms of its role in the business operations. If that traffic is not managed properly, it can lead to bandwidth overload, latency issues, and packet losses. All these networking snags affect the performance at operational levels and subsequently affect the delivery of services.
Organizations can configure and customize SD-WAN to provide more efficient and high-performance network routes to critical business applications and real-time services. This prioritization ensures that your essential business operations can be taken care of without delays and downtimes.
A Customized SD-WAN Deployment Bolsters Network Security
Network security is a continuous pain point for organizations across the corporate landscape. It is a more pressing issue for cloud-first enterprises due to their remote and fluid operations. By deploying the centralized SD-WAN architecture to decouple data and control planes, an organization can boost its overall network security.
Besides its built-in VPN function and firewall, an SD-WAN deployment also comes with integrated features like IPS, AV, sandboxing, and encryption. This security-fortified SD-WAN ensures that an enterprise doesn't suffer from downtimes, data losses, and legal and regulatory liabilities.
SD-WAN Deployment Can Help in Reducing Operating Costs
SD-WAN deployment helps in cutting down operating costs in two ways. First, SD-WAN saves an organization the outlay it has to spend on improving network security and relevant fixes. Second, it enables cloud-first enterprises to operate through low-cost local ISPs for its overwhelming data transfer needs through its prioritized routing and direct cloud access.
4 Things to Consider in an SD-WAN Architecture
If you are operating in the cutthroat tech landscape of NYC and want to leverage SD-WAN architecture for your network, make sure it has these four attributes.
Supports multiple connection types (LTEs, MPLSs, etc.)
Does dynamic path selection for load-sharing across various WAN connections
Easy to set up
Supports third-party optimization and security services (VPNs, firewalls, etc.)
For businesses operating in New York and New Jersey, Entel Systems, Inc. can extend its SD-WAN deployment services for the business benefits mentioned above. Besides SD-WAN architectures, Entel Systems, Inc. also provides a range of data, VoIP, and cloud solutions to businesses.
Contact the seasoned experts at Entel Systems, Inc. and get a customized solution for your telecommunication and networking problems.
Posted in: Products and Services, Solutions