Latest News
December 2019: BCM One Acquires Unified Communications Provider Arena One
We are excited to announce that we have been acquired by BCM One, and are now part of the BCM One entity and family. BCM One is a trusted managed technology solutions provider based in New York City and has been in business for over 25 years. BCM One offers an array of technology solutions and is an experienced and highly respected partner to IT leaders nationwide, maintaining an average NPS score of 88 year over year. Arena One was formed with the mission of providing a personal customer experience. This same philosophy is shared by BCM One.
---
May 2019: Entel partners with Merchant Advocate
Entel has partnered with a company called Merchant Advocate out of Colts Neck New Jersey. Now in addition to saving companies money on voice and data, we can save them money on their credit card statements. They don't have to change processors or any equipment.
---
July 2018: Entel Systems Granted New Jersey State Contract by NEC
In acknowledgement of its rapidly increasing sales growth with their product line, NEC has selected Entel Systems to be one of the select few authorized representatives for New Jersey state contracts (T1316). This, along with their recent awarding of the "Double Diamond" status, is just the latest in a long line of accolades they have received in the past 12 months.
Entel is no stranger to local libraries and educational institutions; and will undoubtedly use this experience to benefit new facilities and those in need of upgrades. We understand that dependable, easy-to-learn, and scalable communications solutions are crucial to keeping these locations connected to the public and each other. In addition, new laws are regularly being passed that require facilities, such as public schools, to have access to certain equipment or cloud & backup functions. With their history in both the public and private sectors, Entel is uniquely qualified to furnish these systems and/or upgrades affordably and with the smallest learning curves to employees as possible.
---
May 2018: Ok, but Which One Is the Best Use of My Money?
This question is where the buying culture of your organization comes into play. The most simplistic way to think of the two options is:
Hosted = Operational Expense and On-premise = Capital Investment
---
April 2018: Best of the Breed Solutions
We've added to our technology portfolio the best-of-the-breed solutions to help our customer grow. From voice and network to on-premise and cloud services, we deliver solutions to meet all of our customers' technology needs.
---
March 2018: NEC Smart Partner Program - Double Diamond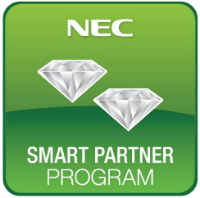 Entel Systems has earned "Double Diamond" honors in the NEC Smart Partner Program. Double Diamond status is earned by NEC phone system dealers meeting strict requirements established by NEC.
The NEC Smart Partner status is only granted to partners that meet exceptional business standards and sales achievements. By participating in the program, associates have access to innovative communications solutions, as well as exclusive benefits and discounts. NEC dealers that achieve the Double Diamond status show commitment to maintaining exemplary product knowledge when designing, deploying and maintaining customer networks.
---
September 2017: Mitel Completes Acquisition of ShoreTel
Mitel® (Nasdaq:MITL) (TSX:MNW), a global leader in business communications, today announced the completion of its acquisition of ShoreTel. With this addition, Mitel has accelerated its move-to-the-cloud strategy, shifting into the #2 market share position for UCaaS (Unified Communications as a Service)...
---
July 2017: Windstream Completes Acquisition of Broadview Networks
Windstream Holdings, Inc. (NASDAQ:WIN) announced today that it has completed its acquisition of Broadview Networks Holdings, Inc. Windstream announced the $227.5 million all-cash transaction on April 13, 2017. "The addition of Broadview advances our strategy to differentiate ourselves by delivering a...
---
July 2017: Mitel Completes Acquisition of Toshiba Unified Communications Systems
Mitel® (Nasdaq:MITL) (TSX:MNW), a global leader of enterprise communications, today announced that it has completed the acquisition of certain assets, inventory and support obligations from Toshiba Corporation's Unified Communications business. The announcement follows the "Memorandum of Understanding"...
---
April 2017: Entel Systems partners with NEC
Entel Systems, a proven leader in converged communications solutions and integrated services is pleased to announce its partnership with NEC. Combining innovative capability with a rich Communications and IT portfolio, NEC has provided individuals and enterprises with solutions that cover and enable...
---
December 2016: HACKER PROTECTION
Call us to have your international calls blocked from hackers.
Linda Kruk (201) 447-2000 Ext 230.
---
August 2016: Toshiba Named Value Leader
Toshiba was named Value Leader in Info-Tech's Vendor Landscape on UCaaS. It cites consistently positive customer feedback in surveys. Customer citations include strong reliability, durable hardware, fast delivery, and impressive warranty as areas in which Toshiba excels. Toshiba received 100 points, the highest Info-Tech Value Score of the major UC solution providers.
---
December 2015: Section 179


Learn More
---
June 2015: Check Out Our Latest Newsletter!
---
March 2015: Check Out Our Latest Newsletter!
---
February 2015: Entel Systems featured in American Lifestyle Magazine!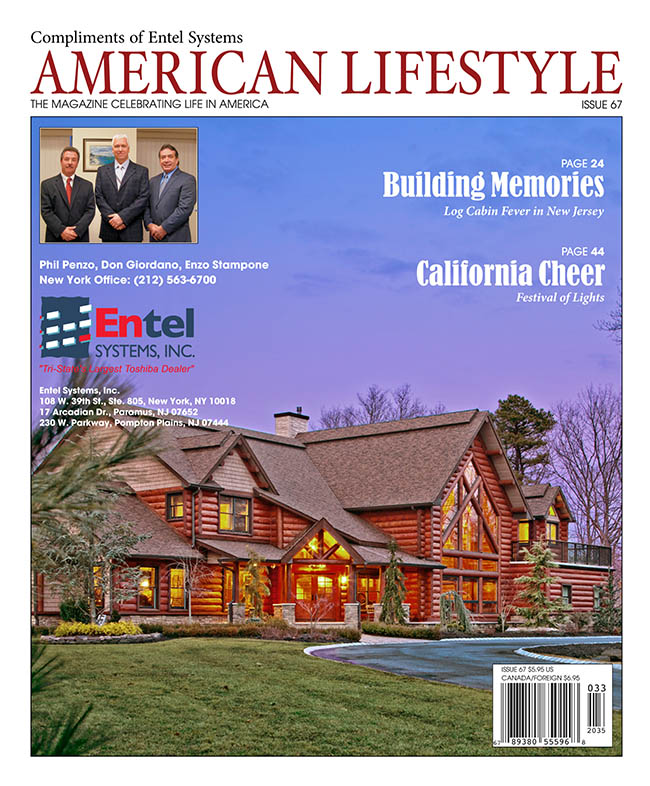 ---
November 2014: Check Out Our Latest Newsletter!
---
Entel Systems Purchases an Iconic New York Telecom
Pompton Plains, New Jersey, August 13, 2014 – Don Giordano, Vice President of Entel Systems, announced his company has purchased New York City based MidAtlantic Telecom effective August 18, 2014.
Entel Systems, New Jersey – New York Metropolitan Area's largest Toshiba provider of VoIP and CLOUD Based Systems expands its operation with the addition of this well established New York telecom. With the announcement, Entel VP Don Giordano stated, "Although we have always had a New York presence, this move is part of our long range strategic plan for business expansion and revenue growth."
---
A Message from the President
We would like to take this opportunity to announce that Entel Systems has acquired the Toshiba telephone division of OBS (Office Business Systems).
This acquisition by Entel will provide the ability for customers to expand their telephony technology to include the highly regarded product lines of Avaya, Cablevision, Optimum Lightpath, Shoretel and Windstream.